---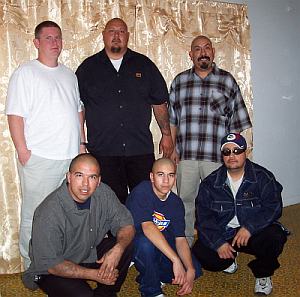 Brown Pride Riders
Welcome to Brown Pride Riders Car Club's home page. B.P.R. is a club of Respect, Pride and Unity. All members share the same love for Lowriding.
Lowriding to the members of B.P.R. is not just a hobby, but a way of life. It's who we are. B.P.R. is a club of family values. A club that takes pride in our culture. We try to set trends for the future generations of the club (as well as other clubs) to follow.
Lowriding to us is showing pride in our car's designs from beginning to end, and showing repect to other fellow riders. B.P.R. tries to help the Lowrider movement to make a mark in the Lowrider History Books.
Together we can!
Keep On Lowriding
B.P.R.
Brown Pride Riders would like to Thank everyone for making this site a big Success!! We will be surpassing the 18000 mark on our hit counter!!! We appreciate all our visitors who have stopped by and thank you for signing our Guest Book.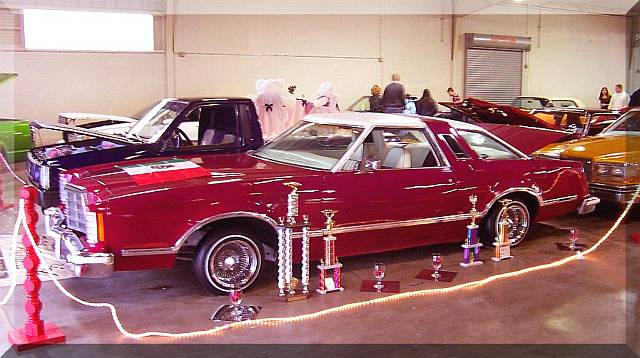 Listing Site Updates


2/8/02 added pics and info about car show
5/1/02 update with pics from anniversary bar-b-q
7/10/02 added new info on new members and more pics
4/6/03 added info on anniversary bar b que and new members
6/1/03 updated site with news about san angelo show
11/2/03 updated site with new info
Updated 06-13-04. Event Page with link to Teen Night at the Fort Stockton Library.
Updated 09-14-04 Pictures added from Car show in Pecos, Texas.
Updated 12-06-04. Event Page has new pictures from the Odessa Car Show.
Updated 03-24-05. Members Page has new pictures of Cruz Madrid's Cadi.






Visitors


Go To Our BPR Guest Book
Sign It!!!